Not sure how much you need?
You can ballpark your needs using our guide below. Alternatively, try this online calculator.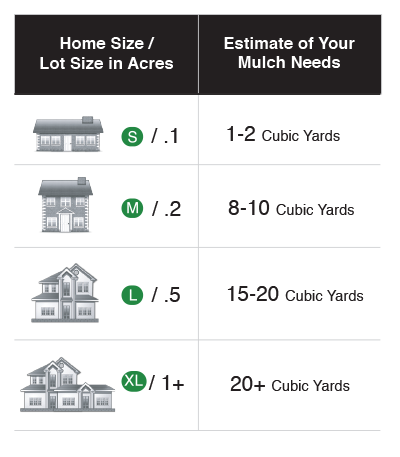 Still need help? Give us a call at (919) 859-5503.
specially blended

Engineered Topsoil
From: $35.75
Our AM-1  "Engineered topsoil" is our specific blend.  AM-1 is a 60/40 blend of compost & sand/silt quarried deep in the pit. This quarried process makes this product weed and disease free.  AM-1 makes the perfect planter, lawn or raised bed garden soil. Tailored for moisture control and optimal drainage, this is the lightest landscape soil in the market, making it easier to haul and install.  Remember: most growing medias need additional nutrients added like organic and/or chemical fertilizers to promote healthy plant growth.
To order a delivery online, we require a minimum quantity of 5 for this product and our trucks hold a max quantity of 10. Please note we cannot mix multiple types of bulk product on the same truck.
Need more than 10 cubic yards delivered… PLEASE CALL
An additional delivery fee / fuel surcharge may be applied based on delivery zipcode. You will be able to calculate the delivery fee after proceeding to the cart.
Quantity discounts available
| 5-7 | 8-10 | 11-+ | Pickup (any qty.)+ |
| --- | --- | --- | --- |
| $38.75 | $36.75 | $0 | $35.75 |
Description
Best Used for:
Engineered Topsoil Data Sheet