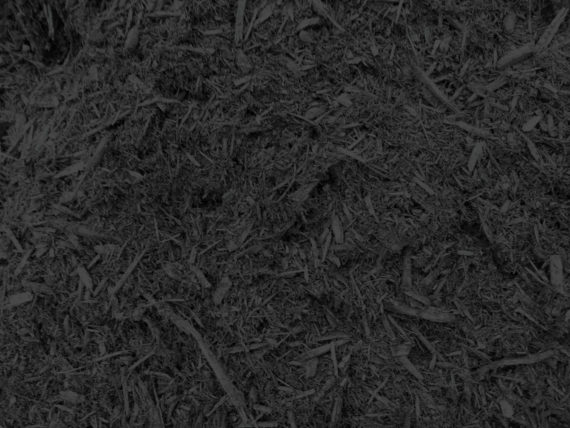 Not sure how much you need?
You can ballpark your needs using our guide below. Alternatively, try this online calculator.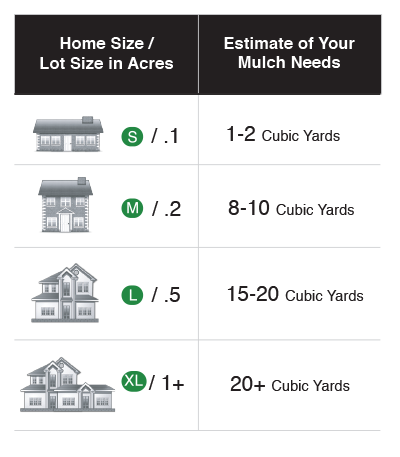 Still need help? Give us a call at (919) 859-5503.
Top Quality

Black Colored Designer Mulch
From: $33.00 /cubic yard
This product is made from virgin wood with an EPA approved dye colorant. The virgin wood and  allows for deeper penetration of the dye into the pores the natural binding of the bark helps to hold the product in place.  Larger grind gives a consistent double shredded look and slower deterioration.
Qty
Quantity discounts available
| 5-9 | 10-19 | 20 | Pickup (any qty.)+ |
| --- | --- | --- | --- |
| $39 | $37 | $34 | $33 |
To order a delivery online, we require a minimum quantity of 5 for this product and our trucks hold a max quantity of 20. Please note we cannot mix multiple types of bulk product on the same truck.

An additional delivery fee / fuel surcharge may be applied based on delivery zipcode. You will be able to calculate the delivery fee after proceeding to the cart.


| | |
| --- | --- |
| Erosion Control Rating | Fair |
| Durability | Excellent |
| Nutritional Value | Good |
| Color Longevity | 18 – 24 months |
Color Disclaimer
The manufacturer of this product suggests a 3-4 hour drying time in the sun before the colorant is completely colorfast in these materials. Application of these products in the rain or just before a rain shower will void any guarantees applied to this material.If you have any questions concerning your Designer Mulch, feel free to contact us at 919-859-5503. Once again, thank you for your business.