Atlantic Mulch Takes the Hard Work Out of Your Yard Work
At Atlantic Mulch we blend modern technology, experience, and good old-fashioned customer service to deliver high-quality services for landscaping professionals, contractors and home owners in the greater Raleigh area (Raleigh, Apex, Cary, Holly Springs, and the Triangle).
Bulk Delivery Services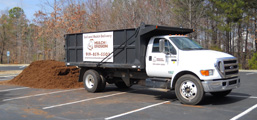 Atlantic Mulch is changing the way landscape supplies are delivered.  With a fleet of vehicles, from dump truck to flat-bed with forklift, Atlantic Mulch has what it takes to handle bulk deliveries.
Landscaping Equipment, Repairs & Servicing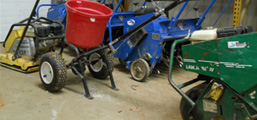 Get quality equipment and keep it in optimal condition to help you safely complete projects to high standards, on time and in budget with our landscaping equipment, repairs & servicing.
Playground Services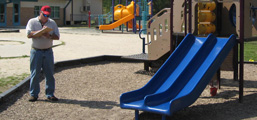 Let us take the worry out of playground child safety and enable you to make managing your budget/ cash flow simpler with our cost-effective, unobtrusive, and quick playground services.