Not sure how much you need?
You can ballpark your needs using our guide below. Alternatively, try this online calculator.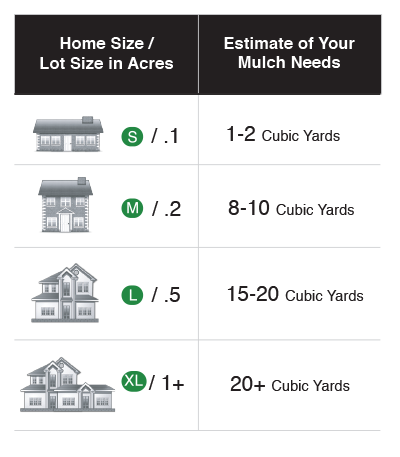 Still need help? Give us a call at (919) 859-5503.
The Classic!!

Mini Pine Bark Nuggets
From: $32.00
Mini Pine Bark Nuggets is a great product and with a long history in the "Triangle".  Rose's and Azalea's along with other "woody plants" really benefit from the barks decomposition, but feel free to use it in almost any landscape application. It is slow to deteriorate and holds its color the longest of all natural mulch. We sell mini pine bark nugget mulch,  picked up, in a super sack or in bulk, Color is brown with a  red tint. It contains primarily bark and ranges from half dollar down to nickel size.
Quantity discounts available
| 5-9 | 10-19 | 20 | Pickup (any qty.)+ |
| --- | --- | --- | --- |
| $38 | $36 | $34 | $32 |
Additional information
| | |
| --- | --- |
| Color Longevity | 6 months |
| Durability | Excellent |
| Nutritional Value | Poor |
| Erosion Control Rating | Fair |