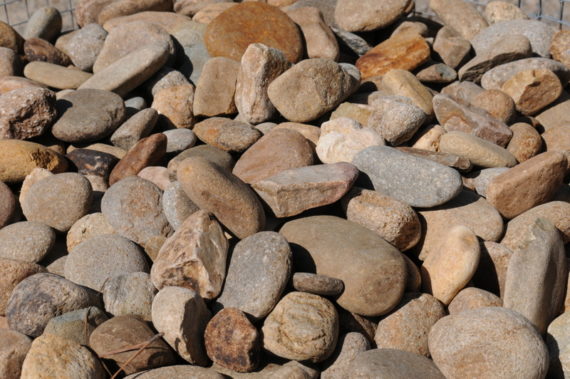 Pigeon River Rounds (palletized)
Call for pricing
Earth tone colored river stones with a smooth surface. Available in 1 ton baskets
Sizes available
1/2″ to 3/4″
3/4″ to 1.5″
1.5″ to 3″ (very popular)
2″ to 5″
4″ to 7″ (very popular)
6″ to 12″($195.00/ton)
12″ to 18″ ($215.00/ton)
To order a delivery online, we require a minimum quantity of 3 for this product and our trucks hold a max quantity of . Please note we cannot mix multiple types of bulk product on the same truck.

An additional delivery fee / fuel surcharge may be applied based on delivery zipcode. You will be able to calculate the delivery fee after proceeding to the cart.


All pallets are available for pickup or flatbed delivery.